---
WHO ARE WE?
Hack United is a non-profit organization founded by teenagers with a passion for programming and technology. Our mission is to inspire and educate the next generation of innovators by hosting workshops and hackathons both online and in person. Our events provide a unique opportunity for participants to learn new skills, collaborate with like-minded individuals, and create innovative solutions to real-world problems. With a focus on inclusivity and accessibility, we strive to make technology accessible to everyone, regardless of their background or experience level.
---
WHAT WE DO
Hack United is known for bringing like minded individuals together to learn, innovate, and connect.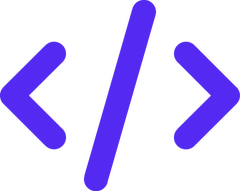 Hackathons
Our hackathons are inclusive events, open to all and focused on creating positive change in the world. Participants can join either in-person or online, and best of all, we provide free registration, prizes, and swag!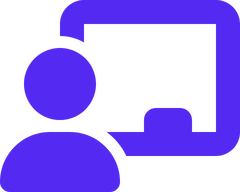 Workshops
Our workshops offer low mentor-to-student ratios and cover a range of topics, all at no cost to participants! To find past workshop recordings, see upcoming workshops, and find more info, see workshops.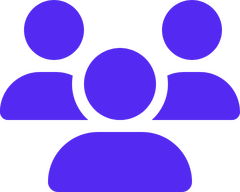 Connect
Our community offers tutorials, resources, debugging help, and daily coding challenges to help you improve your programming skills. Join us now and get access to opportunities and resources via our discord.
We are a welcoming community that embraces individuals of all skill levels, ranging from beginners to masters, offering opportunities to learn, showcase skills, and create a positive impact in any way they envision.
---
Community Feedback
Our community is the foundation of our identity, and we prioritize supporting its exponential growth in every possible manner, making it our primary objective.
Community Member
"The Hack United teachers are amazing! They explain complex concepts in a simple way and are always patient. I've learned so much and can't wait for the next session. Thank you so much!"- Isabella K, New Jersey
Community Member
"Joining Hack United was the best decision ever. The teachers are so kind and make learning fun. I've gained valuable skills and made new friends. Highly recommend this program to everyone who is considering!"- Issac M, Florida
Community Member
"The Hack United teachers are top-notch. They provide excellent resources and support, making it easy to learn and grow. Thanks to them, I feel confident in my coding abilities."- Rohan S, California
Join Our Community: dsc.gg/hackunited
---
---
UPCOMING WORKSHOPS
All of our workshops are FREE OF CHARGE. Want to keep our workshops free? Kindly donate!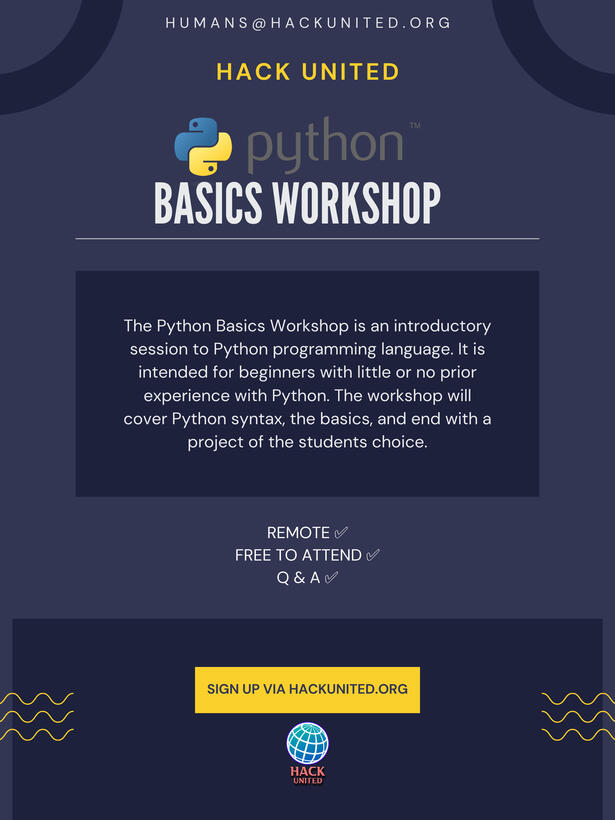 Python Basics
The Python Basics Workshop is an introductory session to Python programming language. It is intended for beginners with little or no prior experience with Python. The workshop will cover Python syntax, the basics, and end with a project of the students choice.
📍 Online
💲 Free
📆 Date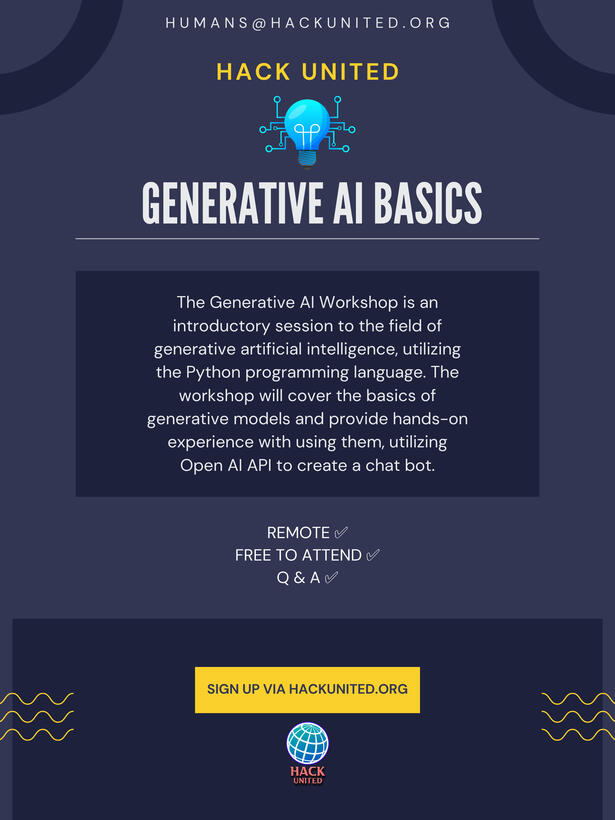 Generative AI
The Generative AI Workshop is an introductory session to the field of generative artificial intelligence, utilizing the Python programming language. The workshop will cover the basics of generative models and provide hands-on experience with using them.
📍 Online
💲 Free
📆 Date
---
PARTNERS
INTERESTED IN SUPPORTING?
---
---
Contact Us
Reach out to us for any inquires!
DONATE
Donations for our cause are entirely voluntary and are not required. All contributions made will be deeply appreciated. We extend our gratitude to all those who choose to support us and help keep Hack United online.
SPONSOR
Interested in sponsoring us? If you are a company interested in sponsoring Hack United, or a Hack United event, send us an e-mail at sponsors@hackunited.org and we will get you connected with one of our sponsorship team members.
BENEFITS OF SPONSORING HACK UNITED
Positive brand exposure

Community involvement

Access to new customers or clients

Logo Displayed on Website, Social Media, and Merchandise*
SPONSOR OUR HACKATHONS:
Positive brand exposure

Community involvement

Access to new customers or clients

Integrate your software/hardware as a theme

Organize a workshop about your tool

Sponsor either monetarily or provide prizes!

Logo Displayed on Website, Social Media, and Merchandise*
*Only Select Events offer Merchandise Production
JOIN THE TEAM
We are always looking for new additions to help run Hack United! Please read below for requirements, benefits, and application info. Any other questions? Dont hesitate to contact us!
OPEN POSITIONS
For requirements and more information, please read this document
BENEFITS
While our positions are currently unpaid, we make an effort to express our gratitude to volunteers at Hack United by providing benefits.
Service Hours*

Custom Email (yourname@hackunited.org)

Recognition

Free Swag**
*Please note that the hours approved by Hack United may not be valid for certain awards. We recommend that you check with our team to confirm their eligibility.
**Although we share the swag and merchandise we produce or receive from sponsors with our team, we cannot guarantee any swag for new members upon joining.
APPLY NOW